IN STOCK NOW
We have several short lead machines available to ship after slight customization.


ONLINE Engineering to Exhibit at Medlab
in Dubai 6-9 February, 2023.
You can visit us at STAND #Z3.A58
to learn about our product offerings.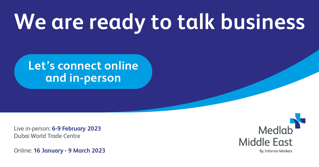 MultiFILL™ TEST TUBE SYSTEMS
Our MultiFILL™ Test Tube Systems are available in both semi and fully automated designs to accommodate your production needs and budget.


MADE IN THE USA
All ONLINE systems are made in Manistique, Michigan. We maintain the highest quality standards throughout the production process from custom part fabrication to assembly and testing.

MultiDISH™ SYSTEMS
Our MultiDISH™ systems are petri dish filling machines that accommodate a wide variety of dish types. Changeover is accomplished quickly and easily with interchangeable heads and touch panel settings.
POURING SUPPLIES
Ensure smooth production by maintaining an adequate supply of consumables and pouring supplies.
ONLINE Engineering inc.
The World's Primary Source for
Diagnostic Culture Media Production Equipment.
ONLINE Engineering is the leading manufacturer of production equipment for the diagnostic culture media industry including petri dish filling, test tube filling, bottle filling and a variety of custom solutions. For over 30 years, ONLINE has pioneered and developed methods and features that have become today's industry standards. Since 1993 ONLINE has been exporting its products. Today we are serving customers in over 35 countries throughout the world. Our global presence makes us the preferred partner for commercial producers worldwide and our systems are known for top quality, "leading edge" technology and cost-effectiveness.